<![if !vml]>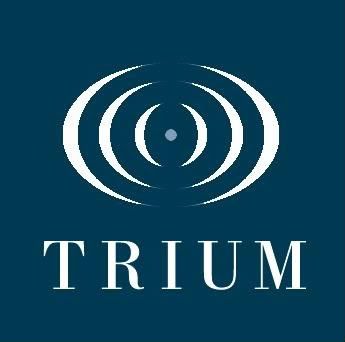 <![endif]>The Ripple Effect
A High-Impact Strategy & Leadership Thought-Starter from Trium
February 2010
Let's face it--consultants often get a bad rap. And even though we're consultants, we're not afraid to acknowledge that some of the common complaints about consultants are true. Or at least partly true.

With Trium's unflinching honesty, we will explain why consultants routinely act as they do, share inside perspective to help you avoid the pitfalls associated with the complaints, and offer concrete, actionable tips for how to create highly effective working relationships with consultants when you use them.

The three most frequently cited complaints about consultants:

Complaint #1: "They take our watch and then tell us what time it is."

Complaint #2: "Even when it's not rocket science, they try to make it seem like it is."

Complaint #3: "They're great at giving advice, but that's about it."

We all know where there's smoke, there's usually fire. So let's clear through the smoke and get into each of these complaints one by one:

Complaint #1: "They take our watch and then tell us what time it is."

Yes, it's absolutely true that consultants are often engaged to provide confirmation of something you already know. When there are very high stakes issues or questions in play, we think having someone else confirm or validate your situation is valuable. To make sure it's valuable and not just a re-statement of the obvious, we advise:

Avoid boiling the ocean when all you need is a cup of hot water. In other words, get very clear with your consultant on what you know, what you don't know, and precisely what you want before you agree to any extended analysis.

Sometimes you have all the data but it's just not organized in a way that is clear and accessible to everyone. If you think this is the case, work with your consultants to identify

real

questions and information gaps before deciding how to proceed further.

If the challenge before you is one of getting executives aligned, explore whether the issue has to do with data or with relationship and trust dynamics. If it's the latter, no amount of fact-finding will fix things.
Tips for Highly Effective Working Relationships with Consultants
<![if !vml]>
<![endif]>Consulting relationships are just like any other kind of meaningful relationship--to be successful, they must be rooted in shared intent, mutual respect, and continuous, open communication. Also like other meaningful relationships, they need to be made an ongoing priority.
Trium has helped senior leaders in more than 100 organizations align, equip and mobilize their organizations to execute against their most complex strategic challenges and change initiatives. Most engagements delivered rich dividends; some did not. From these experiences, we've distilled six concrete, actionable tips that can help you work more effectively with your consultants and get the most value from your consulting relationships:
Hire people, not firms. Every firm has great consultants and not-so-great consultants. Focus less on the firm you'll be engaging and more on the actual consultants who will be working on your business.
What We Heard From You--Your 2009 Critical Learnings for Strategy and Execution
<![if !vml]>
<![endif]>In response to our December 2009 The Ripple Effect article featuring Trium Managing Partner Andrew Blum's three most important strategy and execution lessons from 2009 and their key implictaions for 2010, readers responded with their own lessons. Among them, here are five that resonate the loudest with our team:
1. Focus on the core elements of the strategy before getting too deep into the details.
2. Many priorities mean not enough priority.
3. It's not enough to say something is a strategic imperative--you need to back it up with clear next steps, appropriate resources, and follow-up accountability.
4. Provide sufficient time and space for your organization to get clear on your strategic focus.
5. Recognize when your strategy requires capabilities you don't possess. Recognize too when you can build those capabilities internally and when you're better off acquiring them externally.
Book Brief: Leading Outside The Lines
<![if !vml]>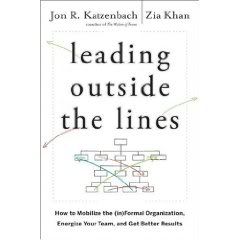 <![endif]>Our friend Zia Khan, Vice President for Strategy and Evaluation at The Rockefeller Foundation, and his former colleague Jon Katzenbach, founder of Katzenbach Partners (now part of Booz & Company), just co-wrote Leading Outside the Lines: How to Mobilize the Informal Organization, Energize Your Team, and Get Better Results.
The book is slated for release on April 19, 2010.
Without revealing all of the authors' insights and practical wisdom--much of it based on lessons learned during the authors' decades-long management consulting careers at Katzenbach Partners and McKinsey & Company--we are pleased to pique your interest by introducing a few of their notable ideas:
1. Executives can create real, sustainable short- and long-term competitive advantage by effectively mobilizing the formal and informal structures within their organizations. Most leaders are disciplined in their use of the formal organization, but miss the opportunity with the informal organization. The opportunity is to realize an advantage that comes in the form of bringing corporate values to life in everyday behaviors, increased emotional commitment to high performance, and greater flexibility and speed in addressing challenges as they come up-benefits that can be enjoyed not just at the macro level, but where the rubber meets the road, such as in strategic planning and innovation.
<![if !vml]>
<![endif]>The Trium Group helps leaders develop and execute winning strategies. This often involves helping our business clients achieve comprehensive, cross-disciplinary solutions to their most difficult business challenges. We have deep expertise in helping more than 100 companies--large and small, functions, divisions and teams--to be more successful.
We welcome the opportunity to be your thought-partner or sounding board. To learn more about us or to discuss how we can help you with your latest challenges, please e-mail ManagingPartner@triumgroup.com.
We call this newsletter "The Ripple Effect" because our logo features a single pebble causing ripples of water in a pond. The pebble is symbolic of how a single, well-executed action can have a very significant impact. The ripples also remind us of the collateral effects of every business action--effects we strive to proactively create in collaborating with our clients to develop and execute strategic agendas for purpose-driven change and improved business performance.
A Final Note
2010 strategy execution must happen now--not next month or next quarter. If you're on track, keep going. If you're not, act with urgency to get on track. Feel free to contact us for experienced perspective on how to get on track and to get the results you need, before it's too late to impact this year.